Happy New Year!
---
Heres to a fantastic 2015...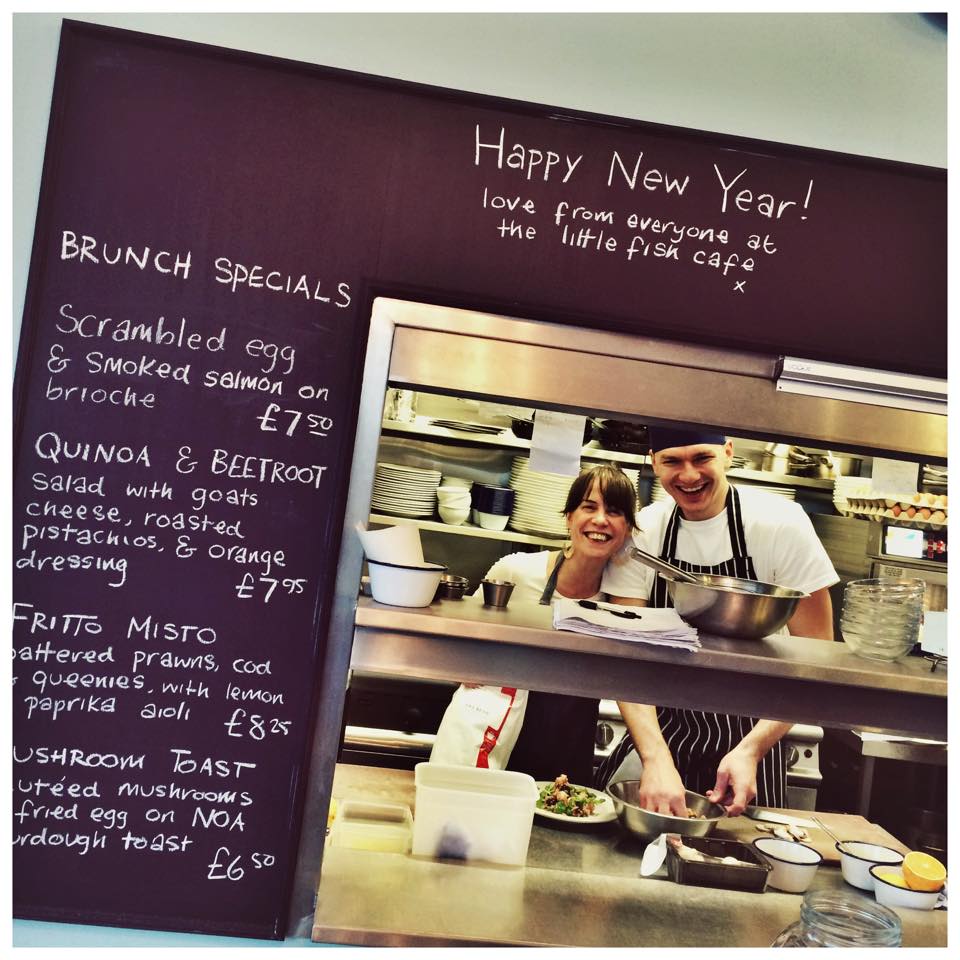 Well, its certainly been a while - we haven't had much opportunity to blog since opening as our first 6 months just flew by.... Its been a mad, fantastic, rewarding and exhausting experience but we're so happy that Little Fish has been so well received and that we've had such lovely customers.
We hope you all had a wonderful Christmas and the big man in red was good to you. After a little hiatus to let the team recover from the festive period, we're open today for New Years brunch... Actually, we're surprised to see so many of you looking bright eyed and bushy tailed today (although there were definitely a few in need of our cure-all Bloody Mary) after partying so hard last night - good on you!
We'll be celebrating with the staff at our Christmas party next week and we're looing forward to rewarding them all for such hard work during our first year. For now - we'll leave you with this cute picture of Pawel and Sian during todays brunch service.
Happy 2015!!
-Little Fish x
---
Back to News