Calling all loved up Little fish!
---
The perfect treat...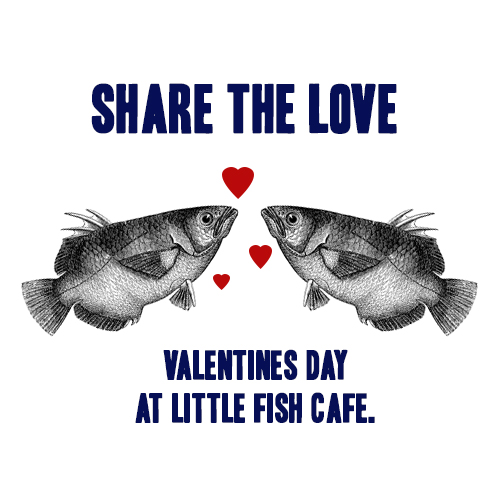 Valentines day is just around the corner and we're now taking bookings for the big day itself. 
If you're looking for a laid back way to show the one you love that you care, why not secure a table with us?
We'll be serving our regular, delicious menu at both lunch and dinner (from 5pm for you early birds!) but we'll also have some beautiful sharing dishes to choose from as a Valentines day special, and of course, we'll make sure we're well stocked up on Oysters for those of you who want a night to remember!
Check out our menu which is online now - see you soon.
-Little Fish x
---
Back to News